Have you ever heard of a Frankenstein roof system? It's not Halloween related, but it's equally as frightening and more common than you might think. Similar to how Frankenstein is made up of different body parts, this roofing system is when a roofer combines materials from different manufacturers to repair or replace your roof.
Instead of getting a well-integrated roof system with all the parts coming from a single top-quality manufacturer, you get a mix-matched roof of random components and half-decent shingles.
If it sounds like a cheap fix, that's because it is. But, in the long run a Frankenstein roofing system will be more costly. Going this route will cut the lifespan of your roof, make it look unfinished, or worse, cause you to replace your entire roof system without coverage from a warranty.
Don't let the price of your new roof scare you into getting a sub-par roof system. Investing in a quality roof will prevent future complications and keep your home protected for years to come.
Roofing companies like Noland's will ensure that your roof is built with top-quality products. We are recognized as Certainteed Master Shingle Applicator and Tamko MasterCraft Pro's who have won the Diamond Award and Governor Award by selling the most Certainteed warranties. When you work with us, you can feel confident knowing that we will provide you an entire roofing system built to last with a bonus of enhanced extended warranties.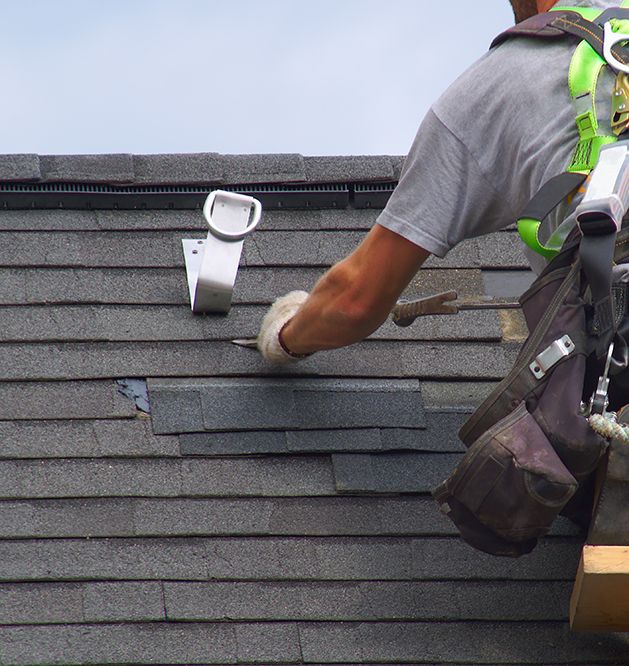 If you're in need of a reliable roofer who won't Frankenstein your home, look no further. Get in touch with the experts at Noland's Roofing. Our team has extensive experience with roofing and home improvement. Contact us today!